Teeth Cleaning Collingwood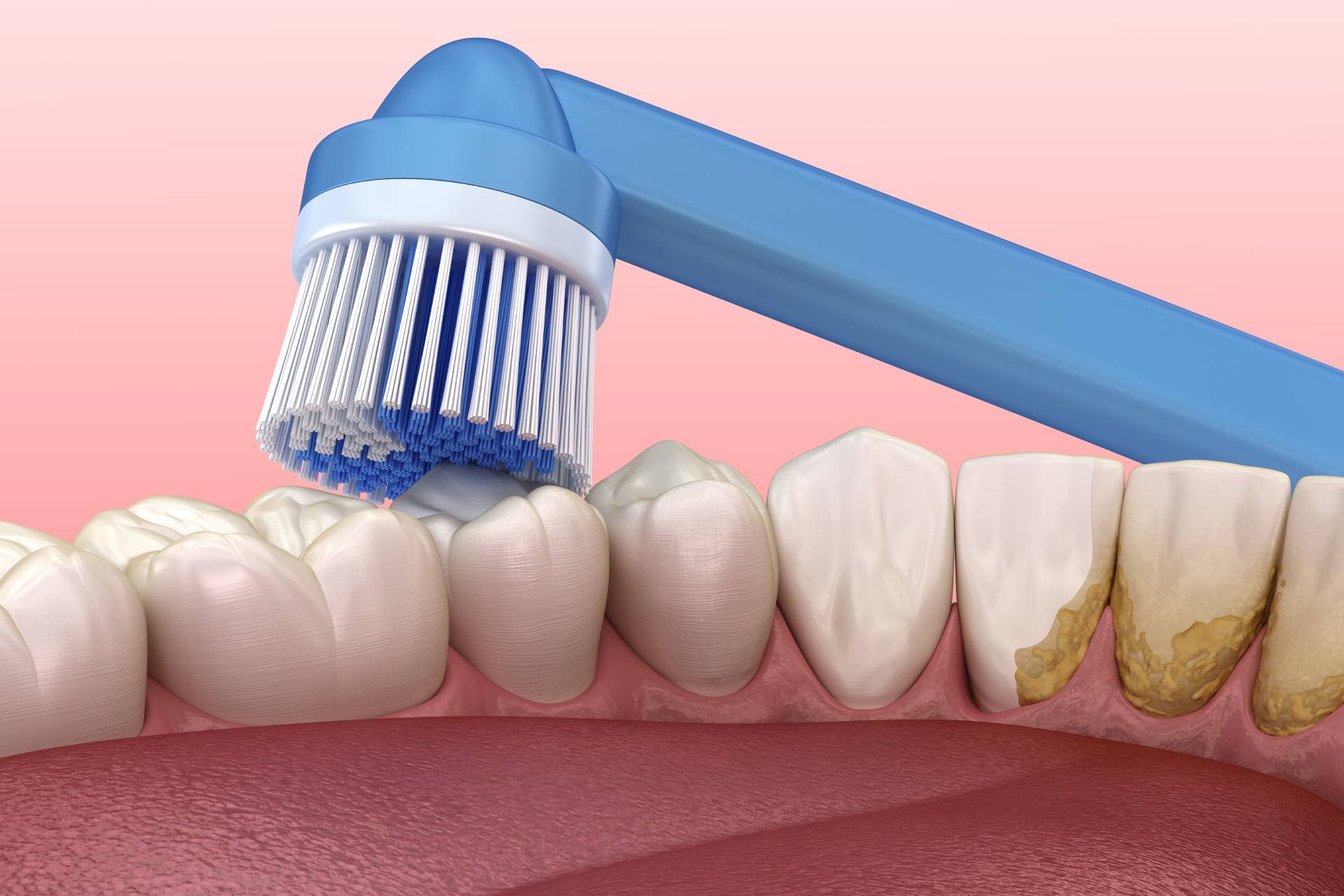 Teeth Cleaning at Collingwood Family Dental
Teeth Cleanings in Collingwood are completed by professional Registered Dental Hygienists. At Collingwood Family Dental, Routine Dental Cleanings are an extremely important part of our philosophy of routine care and maintaining a healthy smile. Teeth Cleanings, along with a dental exam, are recommended every 3, 4, 6, or 9 months, depending on your oral health condition. Our Dentists and Dental Hygienists will work together to recommend an appropriate number of Teeth Cleaning appointments based on the status of your oral health.
If you're interested in a Teeth Cleaning in Collingwood, feel free to give us a call, book online, or visit us at our dental clinic. We are located at 1 Huron Street, Collingwood and are currently welcoming new patients & families!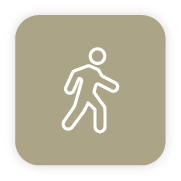 Visit Us
1 Huron Street,
Collingwood, L9Y 1C3
What Happens During a Teeth Cleaning Appointment?
At Collingwood Family Dental, Dental Cleanings are completed by our professional Registered Dental Hygienists. Our Hygienists will update your medical information, complete an examination, check your pocket depths, take a few x-rays, provide cleaning, and then introduce you to Dr. Sarah! Let's take a closer look at how a typical Teeth Cleaning appointment happens at Collingwood Family Dental.
Here are a few components of a Dental Hygiene appointment:
Medical History Updates & Questions
Your Dental Hygienist will go over your medical history to make sure all conditions and medications are up to date. This will be updated on our system so our professional health team is able to plan treatment and prescribe medications accordingly
Extra-Oral Exam
As part of the examination portion of the appointment, your Dental Hygienist will check your lymph nodes, glands, muscles, and neck to make sure there are no abnormalities. They will also feel various areas around your jaw to check for signs of improper functioning, clenching or grinding
Intra-Oral Exam
The internal part of the examination includes your Dental Hygienist assessing the hard and soft tissues on the inside of your mouth, including your lips, tongue, cheeks, gums, floor and roof, salivary glands, teeth, and gum pockets. Your Dental Hygienist will also take Intra-Oral Photos of your mouth for you to view on the TV in front of your chair. This helps you to fully understand the current state of your oral health and areas for improvement. The Dentist will also use these photos to help create a treatment plan and explain their findings in detail
Signs of Grinding or Bruxism
Your Dental Hygienist will check your bite and look for signs of clenching or grinding, also known as 'Bruxism'. If these signs are found, your Dental Hygienist will likely recommend a Dental Night Guard
Periodontal Probing and Pocket Depths
Periodontal probing is an examination method used to check the depth of the pockets in your gums around each tooth. Your hygienist will measure the depth of your pockets using a periodontal probe. The higher the number, the deeper the pocket, which may mean disease or infection is present or starting.
These measurements help the dentist to diagnose various gum diseases and oral health conditions. These measurements also act as a baseline to compare against future dental visits and help to determine your required frequency of periodontal and Teeth Cleanings (root planing and scaling)
X-Rays
If required, your Dental Hygienist will take Dental X-Rays to provide the dentist with images to assist with their examination. This helps your dentist find possible conditions such as cavities, cracks or fractures, bone loss from periodontal disease, or any existing tooth decay. Typical X-Rays that may be taken include bitewings, periapical (PA's), panoramics (PAN), or CBCTs
Teeth Cleaning
Your dental hygienist will conduct a professional Dental Cleaning using scaling or root planing techniques in order to remove harmful plaque, calculus, and tartar. A series of metal instruments and/or ultrasonic scalers (Cavitron) will likely be used to clean the surfaces of your teeth and areas above and below the gum line. It's important to remember that even perfect brushing and flossing habits do not substitute for professional cleanings.
Hygienists use specific tools and techniques that are able to remove hardened plaque and tartar that brushing and flossing cannot remove. Always consult with your dentist and hygienist as to how often you should receive Dental Cleanings.
At Collingwood Family Dental, our hygienists use both Hand Scalers & Cavitrons to clean teeth, depending on the needs of the individual patient. Our Hygienists will provide tips and advice to help reduce plaque build-up and staining. You are also welcome to ask any questions you may have about your oral health – our team is ready to answer!
Other Hygiene Treatments
Your hygienist may also recommend additional treatments, other than a regular cleaning, such as fluoride, polishing, and sealants to further aid in the prevention of decay and calculus buildup
Prevention Techniques
Your hygienist will likely provide you with dental hygiene products such as a toothbrush, toothpaste, and floss. They will also be able to give you detailed instructions for regular hygiene maintenance and the best methods for brushing and flossing. This is also a great time for you to ask any questions you may have about your oral health maintenance
How Often Should You Have Your Teeth Cleaned?
At Collingwood Family Dental, we always recommend consulting with your dentist and hygienist as to how often you should be coming in for Dental Hygiene appointments, including Teeth Cleaning. Dental Exams should also be a part of your Oral Health Care routine. The number of Dental Hygiene appointments per year is based on the patient's unique oral health condition. Patients with a healthy mouth may only be required to visit every 6 or 9 months, while a patient with active disease and decay may be required to visit every 3 to 4 months for additional Scaling, Root Planning, Periodontal Treatment, or other Dental Hygiene services.
Here are a few reasons why someone may need additional Dental Hygiene Appointments:
– Medical or Health Conditions
– Active or Early Stages of Periodontal Disease or Tooth Decay
– High Risk for Serious Oral Health Conditions
– Other Unique Oral Health Conditions
Looking for a Teeth Cleaning in Collingwood? Our team would love to be a part of your oral health journey. Call, schedule online, or simply walk in to get started!
Why are Routine Dental Cleanings Important?
Routine Dental Cleanings play a vital role in the maintenance of your oral health. Scheduling a regular Dental Cleaning at Collingwood Family Dental provides our hygienists with the opportunity to remove harmful plaque, tartar, and calculus that is too tough for regular brushing and flossing to remove.
Our dental hygienists can also provide tips and techniques for you to apply to your regular hygiene routine to help prevent calculus build-up between cleanings. Dental Cleaning is also referred to as Hygiene Cleaning or Teeth Cleaning, but they all refer to a hygienist providing routine scaling and hygiene treatments.
Regular Dental Cleanings not only help to maintain your oral health but also allow you to save money in the long run. Disease, infection, decay, and other oral health conditions can be caught earlier with more frequent dental visits, potentially saving money on complex dental treatments required to correct the issue.
How Much Does a Dental Cleaning Cost?
Dental Cleaning, in its simplest form, includes Teeth Scaling or Root Planing. Teeth Scaling fees are charged in 15-minute 'unit' increments and are based on the Ontario Dental Fee Guide provided by the Ontario Dental Association. Based on the Ontario Dental Fee Guide, Dental Scaling typically costs between $55 and $70 per unit, depending on the year of the service provided.
Other additional treatments typically involved in a Dental Hygiene Cleaning appointment include Dental Fluoride and Teeth Polishing. If chosen, these services will add to the total cost of your appointment. The fees mentioned here do not include a Dental Exam, Dental X-Rays, or any other dental services and are subject to change based on the current year's Ontario Dental Fee Guide.
Although regular Dental and Hygiene Cleanings can be expensive, they play an extremely important role in your oral health care. Missing or avoiding Dental Cleanings will lead to more costly dental treatments such as Dental Fillings, Root Canals, and Extractions, or worse. Be sure to follow our dentist's recommendation for wh#en to come back for your routine Dental Hygiene appointments.
Does Dental Insurance Cover Teeth Cleaning?
Yes, most Dental Insurance Plans cover a portion, if not all, of routine Dental Cleanings. However, your Dental Insurance Plan may only cover a certain number of visits per year. Some plays cover an unlimited number of visits, while others are limited to one visit every nine months.
There are a variety of coverages available, so it's important to understand your coverage before committing to treatment. Our team at Collingwood Family Dental would be happy to help you understand your specific Dental Insurance Plan!
At Collingwood Family Dental, we strongly believe in treating each individual patient and not their insurance coverage. Our team will always recommend treatment based on your oral health needs and not based on your insurance allowances. At the end of the day, it's up to you to decide on the treatment you would like to schedule, but you can always trust our team to provide an unbiased treatment plan.
Our Collingwood Dental Clinic offers Direct Insurance Billing and Accepts most forms of Major Insurance. You can always reach out by calling, emailing, or messaging us on Social Media platforms (Google, Facebook, Instagram) to see if we accept your Dental Insurance Carrier. We'd be happy to sit down and explain your coverage, as Dental Coverage can be difficult to fully understand.
Looking for a Teeth Cleaning in Collingwood?
Finding a dentist in Collingwood for Teeth Cleaning can be an overwhelming experience if you're not familiar with the process! Fortunately, Collingwood has plenty of great dental clinics that offer Dental Cleanings as part of their services. To find an appointment for a Teeth Cleaning near you, it's a great idea to ask friends and family about their recommended dentists in Collingwood. This will likely lead you to a great local dentist that can schedule you in for a Dental Hygiene appointment!
As a Family Dentist, we are always accepting new patients of all ages for Dental Cleanings! Not only do we offer a wide variety of Dental Hygiene services, but we also offer a full range of family-oriented dental services including Dental Exams, Fillings, Root Canals, Invisalign, Dental Implants, Sedation, Wisdom Teeth Extractions, Emergency Dentistry, and more.
Our dentists at Collingwood Family Dental would be happy to schedule you in for a New Patient Exam and Cleaning. You're also welcome to come to visit the office and meet the team to see if it's the right fit for you and your family!
How Can You Schedule a Teeth Cleaning at Collingwood Family Dental?
At Collingwood Family Dental, we are always welcoming new families and patients to our dental clinic. We'd be more than happy to schedule you and your family in for New Patient Exams. To schedule, you have a few options!
You can call, email, message us on social media, schedule on our website, or simply walk in! Our Dental Clinic is located downtown at1 Huron St, Collingwood in the Rexall building with ample Free Parking. Whichever way you choose, we'll do our best to make the New Patient process as easy as possible for you.
Our services for Hygiene Cleanings are not only available for the residents of Collingwood, but also for those living in Clearview, Stayner, Creemore, New Lowell, Springwater, Clarksburg, and Nottawa, The Blue Mountains, Thornbury, Wasaga Beach, and any of the surrounding areas! We offer Direct Insurance Billing, evening appointments, and a full range of Family-Oriented dental services!
Our Services
Collingwood Family Dental
How Can You Schedule an Appointment?
Here are the best ways to get in touch with our team for your appointment!