Dental Fillings Collingwood
Dental Fillings in Collingwood
Dental Fillings, also known as 'Tooth Filling' or 'Teeth Fillings', are available in Collingwood and are one of the most commonly diagnosed ailments when visiting the dentist. At Collingwood Family Dental, Tooth Fillings are recommended for patients who present with dental cavities. A Dental Filling is a very straightforward procedure that typically takes just one appointment to complete.
As a Family Dentist in Collingwood, it's important that our dental office offers Dental Fillings for our patients and families. Our dentists are very experienced with Dental Fillings and would be happy to answer any questions you may have about the procedure.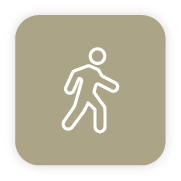 Visit Us
1 Huron Street,
Collingwood, L9Y 1C3
What is a Dental Cavity?
A dental cavity is essentially a hole in a tooth caused by harmful bacteria that has eaten through a tooth's enamel and dentin layers. These bacteria build up on a tooth's structure over time to form 'plaque'. Plaque most commonly forms between teeth, in cracks and pits on a tooth's surface, and around the gum line. The bacteria found in plaque eventually eats its way through the tooth's enamel and dentin layers and into the tooth structure. 
It's a dentist's job to recognize these cavities and recommend a Dental Filling as a treatment to prevent any further damage or decay of the tooth. If the existing decay is not removed, the cavity will continue to grow and will lead to more serious conditions such as nerve infection, bone loss, or tooth loss. However, there are additional less invasive remedies that a dentist may suggest for small lesions that may be in the early stages of a cavity. 
Dentists are able to find cavities during a Dental Exam through plain sight, finding 'soft spots' with special instruments, and dental x-rays. This is why it's important to visit your local Collingwood Dentist for regular Dental Check-Ups and Dental Cleanings.
What is a Dental Filling?
A Dental Filling, also known as a Tooth Filling, is a treatment that a dentist provides when a cavity is being filled. More specifically, the 'filling' is actually a material that is used to fill the empty cavity space after the tooth decay has been removed by the dentist. Dental Fillings are one of the most common restorative treatments that our dentists at Collingwood Family Dental provide. It's very common for patients to end up having at least one, if not more, Dental Filling procedures done in their lifetime!
During a Dental Filling procedure, the dentist will scrape or drill away all existing decay and fill the cavity void with filling material, typically composite resin. The dentist may use a local anesthetic to help numb the area before removing any decay and placing the filling. The dentist may also use a 'rubber dam, which is essentially a protective sheet placed around the  tooth that is being worked on to make sure you don't swallow any debris or liquids
What are the Different Types of Tooth Filling Materials for Fillings?
Dental Fillings can be made from a variety of materials including amalgam, composite, gold, and ceramics. Each of these materials has its own benefits and drawbacks. Our dentists at Collingwood Family Dental will be able to provide your best options during your appointment.
Let's walk through a few of these types of Dental Filling materials:
– Amalgam Filling Material
Good material in situations where the patient has a lot of salivae that is hard to keep dry

Made of a mixture of mercury, silver, tin, and other metals
– Composite Resin Filling Material
Tooth coloured filling material

Extremely easy for a dentist to work with

Most commonly used filling material
– Gold Filling Material
Harder to work with for the dentist

Is typically long-lasting

More expensive option

Made from yellow gold – not tooth coloured
– Ceramic Filling Material
Higher-priced tooth-coloured material 

Harder to work with and may require the dentist to work with a dental lab

Several appointments are needed
What are the Signs & Symptoms of a Dental Cavity?
Although your Collingwood Dentist will be able to see any existing cavities on the x-rays taken at your dental check-up, you should still be aware of the signs and symptoms of a dental cavity so you can help point out sensitive areas.
Here are a few signs and symptoms of a dental cavity to watch for:
– Sensitivity to Hot or Cold 
Lingering sensitivity when drinking or eating hot or cold beverages or food
– Discolouration
Watch for any dark spots, particularly black or brown spots

Yellowing of your teeth may mean the layers of your teeth are wearing away for various reasons
– Toothache
It May be in one specific spot or affect the entire tooth as a whole

Usually due to inflammation in or around the tooth
– Bad Breath or Bad Taste
Forms from a build up of harmful bacterias

Typically changes the smell of your breath and can even include an undesirable taste
– Bleeding or Swollen Gums
A cavity may exist on your tooth at, or near, the gum line

This may cause a negative effect on your gums, leading to swelling and bleeding

Most often bleeds during flossing and brushing
– Hole in Tooth
A clear sign of a cavity and decay

Your floss may be getting 'caught' or 'torn' on a hole between your teeth as well

No matter the size, the hole will typically get larger as it continues to decay
– No Signs or Symptoms
Some cavities don't have any signs at all

Early staged cavities are often painless and patients often don't experience any symptoms

Your dentist will offer treatment options for the cavity or will monitor it at check-ups
Overall, the best way to confirm if you have a cavity is to make an appointment with your dentist in Collingwood for Dental Fillings. This allows you to be sure that decay is not present and gives you the best chance at preserving the life of your tooth. If you, or a family member, are experiencing any of the signs or symptoms above, feel free to schedule an appointment for a Dental Check Up or Dental Filling at Collingwood Family Dental.
How Much Does a Dental Filling Cost?
At Collingwood Family Dental, our fees are based on the Ontario Dental Fee Guide of the current year, which is published by the Ontario Dental Association. The fees charged are subject to change from year to year and are decided on by the Ontario Dental Association. The cost of a Dental Filling typically falls between $125 and $600, depending on many factors. This does not include a Dental Exam, X-Rays, or any other dental services other than the Dental Filling itself.
Here are a few factors which affect the
cost of Dental Filling:
Size of the Filling (how many surfaces of the tooth the filling involves)
Experience of the dentist (a Specialist will cost more than a General Dentist)
Filing material used (Composite, amalgam, gold, ceramic, etc)
Although Dental Fillings can be expensive, they should not be ignored. Ignoring a recommended Dental Filling will lead to more serious and costly dental treatments such as a Root Canal, Dental Extraction, or worse. Our team at Collingwood Family Dental would be happy to sit down and go over your treatment plan and costs with you. We even offer Financial Options to help you spread the cost out over a few months to fit within your budget and make the treatment more affordable.
How Can You Help to Avoid or Prevent Cavities?
The best way to help avoid and prevent cavities is to avoid sugary foods and take part in regular oral hygiene care. However, sometimes factors such as medical conditions, medications, or living conditions make avoiding cavities more difficult. Either way, these two tips are the most effective ways to help avoid and prevent cavities.
Here are a few examples of foods to avoid to help prevent cavities:
Sweets, candy, and chocolates (especially sticky ones!)

Sugary snacks and citrus fruits

Wine, fruit drinks, and pop

Starchy foods that can easily get stuck between your teeth
Use good oral hygiene habits such as:
Brushing your teeth twice per day (morning and before bed)

Flossing at least once per day before bed or after meals

Regular dental checkups to make sure no cavities are forming

Regular dental cleanings as recommended by your Collingwood dentist and hygienist
What Kind of Discomfort Can be Expected After the Appointment?
Dental Fillings do require local anesthetic, drilling, and the use of various dental materials. All of this work may be close to nerves, sensitive gums, or other sensitive teeth. For these reasons, you may feel some minor discomfort after your appointment. However, the discomfort should subside within 48 hours of your appointment. On rare occasions, sensitivity for up to 2-4 weeks can be evident, depending on the patient and the depth and complexity of the cavity. Let's go over some common symptoms after a Dental Filling appointment and a few symptoms that aren't common and should be brought to the attention of your local dentist in Collingwood.
A few common symptoms after receiving a Dental Filling:
Tired jaw from holding your mouth open for an extended period of time

Sensitivity to hot and cold temperatures of food and drinks

Numbness around the tooth area and injection site

Gum soreness at the injection site and around the tooth filling
Less common symptoms after receiving a Dental filling:
– Malocclusion
This is a Dental Filling that was not positioned perfectly and may cause a sore jaw or general tooth pain. The dentist that completed the filling will be able to adjust this for you, hopefully, free of charge.
– Exposed pulp
An inflamed nerve or exposed pulp can also cause extreme discomfort that may not subside after 48 hours. You should contact your dentist in Collingwood for a follow-up appointment to possibly replace the filling, perform a root canal, or extract the tooth.
– Unsealed Margin
Your Dental Filling may not be perfectly flush with your existing tooth structure, leaving an opening for food or air to enter. This can cause sensitivity and is also an ideal spot for harmful bacteria to reside
If you're experiencing any of the above symptoms and the discomfort persists beyond 48 hours, call your Collingwood Dentist for a follow-up appointment regarding your Dental Filling. They will be able to find the root cause and provide options for remedies.
Are Dental Fillings Covered by Dental Insurance?
Dental Fillings are covered under Basic Treatment for most Dental Insurance Plans. Dental Insurance Plans may cover all or just a portion of different types of treatment, so you should always be well aware of your Dental Insurance coverages before heading to the dental office. If you're unsure, our team at Collingwood Family Dental would be more than happy to explain your coverage in greater detail.
At Collingwood Family Dental, we offer Direct Insurance Billing for our patients. This means we will submit your Dental Insurance claim and collect payment on your behalf, so you can avoid the time-consuming paperwork. At the time of service, you will simply have to pay any co-payments, deductibles, or other due payments, but we will take care of the claim submission and paperwork.
Looking for a Dentist Near You for Dental Fillings?
Choosing a dentist for dental fillings in Collingwood can be an overwhelming process, especially when you need the treatment done as soon as possible. The best dentist in Collingwood for Dental Fillings is one that will take the time to create a proper treatment plan and is well experienced with any type of Dental Filling procedure. They will take the time to assess not only your current oral health condition but also your long-term oral health goals. 
At Collingwood Family Dental, Dental Fillings are one of the most commonly done restorative dental procedures that we perform. Our dentists would be happy to address any of your Dental Filling needs at our Collingwood Dental Office. We are always Accepting New Families and Patients and offer a full range of Family-Focused Dental Services, Emergency Dentistry and Direct Insurance Billing.
How to Schedule an Appointment for a Dental Filling at Collingwood Family Dental
If you have a dental cavity and require a Tooth Filling, our dentists at Collingwood Family Dental would be more than happy to help! To schedule an appointment, or Free Consultation, you can call, email, or schedule an appointment online. We also accept walk-ins at our location at 1 Huron St, Collingwood. We are in the Rexall building downtown on the harbour with lots of Free Parking available! 
Not only do we offer Dental Fillings for people in the Collingwood area, but also for anyone in the areas of Wasaga Beach, Thornbury, The Blue Mountains, Nottawa, Clarksburg, Springwater, New Lowell, Creemore, Stayner, Clearview! We offer Direct Insurance Billing, accept all major forms of insurance, and are always welcoming new patients to our Collingwood Dental Office!
Our Services
Collingwood Family Dental
How Can You Schedule an Appointment?
Here are the best ways to get in touch with our team for your appointment!