What are Dentures?
Dentures in Collingwood are a great option for those with missing teeth. Dentures are a prosthetic appliance used to replace a number, or possibly all, of your original teeth. As teeth fall out for various reasons, Dentures provide a solution to help you restore both the function and beauty of your smile. 
Dentures are typically made from high-end acrylics that are coloured and shaded to match any existing teeth. These acrylics not only offer aesthetic benefits but also strength and support benefits as well. Dentures are custom-made for each individual and are designed to replace any number of teeth. Our dentists in Collingwood would be happy to speak with you about your options for partial or complete dentures!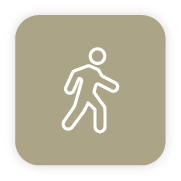 Visit Us
1 Huron Street,
Collingwood, L9Y 1C3
What are the Different Types of Dentures?
Dentures can be made to replace a full set of teeth, just a single tooth, or anywhere in between! There are many options for the exact type of denture, so let's go over a few now. 
Here are the Different Types of Dentures:
– Complete Dentures
Complete Dentures replace a full upper or lower (or both) set of teeth. This type of denture requires all teeth to be extracted and for the gums to heal, which can take up to six months. Once the gums have healed from the extractions, the complete denture can be worn.
Complete Dentures are custom fitted to your gums and use a suction technique to stay in place. An oral adhesive may also be used to help keep the denture from moving. Complete Dentures are typically removed for sleeping and cleaning purposes.
– Partial Dentures
Partial Dentures are used when only one or a few of your teeth are missing and the surrounding teeth are healthy, but not strong enough to support a bridge. Partial Dentures are typically anchored to neighboring teeth using metal clasps. 
Partial Dentures are used in place of your natural teeth and allow you to chew and speak naturally. They also help your other natural teeth from shifting, wearing down, or coming loose. Similar to Complete Dentures, Partial Dentures are typically removed for sleeping and cleaning purposes.
– Overdentures
Overdentures are similar to Complete Dentures in that they replace all or most of your natural teeth. Overdentures are typically used when there are a few natural teeth remaining that can be used to help secure or keep the Denture in place. Alternatively, Overdentures may use Dental Implants to help keep them in place.
– Immediate Dentures
Immediate Dentures are used immediately after your extractions in place of your Complete Denture. While your gums heal, for up to six months, an Immediate Denture is worn instead of the Complete Denture. Once your gums heal, your Immediate Denture can be replaced by the Complete Denture.
What Causes the Need for Dentures?
Contrary to popular belief, Dentures are not just for Seniors. Many people experience a missing tooth over the course of their lives for different reasons including injury to the mouth, congenital conditions, tooth decay, or gum disease. Anyone with a missing tooth, or teeth, will have the option of getting a Denture, either Partial or Full.
Reasons for missing teeth that may require a Partial or Complete Denture:
– Tooth Decay
In the absence of regular oral hygiene care and dental visits, tooth decay can become prominent and cause irreversible damage to your teeth. If left untreated, Tooth Decay will eventually lead to tooth loss and other serious oral health conditions.
– Periodontal Disease
Periodontal Disease is an advanced form of gum disease, typically caused by infection or tooth decay. This serious condition can significantly deteriorate the support structures for your teeth and lead to tooth loss and other potentially dangerous oral health conditions if left untreated.
– Injury
Serious injuries to the oral cavity often lead to damaged teeth that need to be extracted or heavily restored. These injuries may occur from a fall, sports incident, or an impact to the oral cavity. It is recommended to see an Emergency Dentist near you when you experience such an injury.
– Recurring Toothaches
Recurring Toothaches are a sign that Tooth Decay has spread into the nerve of your tooth, causing infection and pain. If left untreated, your tooth will need to be removed and options for missing teeth will need to be explored with our dentists at Collingwood Family Dental.
– Fractured Teeth
Fractured Teeth are commonly experienced when biting into something hard or when a tooth's structural integrity is compromised due to existing Tooth Decay. When Tooth Decay is left untreated, the tooth will become weaker and weaker, leaving it prone to cracks and fractures that may require extraction.
It's most important to take care of the natural teeth you have left, but if you're already missing teeth, there are plenty of options to help you restore both function and beauty to your smile. Dentures are a great option for those looking to replace one, multiple, or all of their teeth! Our dentists at Collingwood Family Dental would be happy to go over your options for missing teeth.
What is the Process for Having Dentures Done?
The process of getting Dentures can vary slightly depending on the type of Denture you're receiving, but for the most part, the process is very straightforward. Before conducting any treatment, it's necessary to sit down and go over your options with our Collingwood dentists. Our team will also assess your current oral health condition to provide the best treatment options available.
Here is the general process for having Dentures done:
– Initial Examination and Consultation
This first appointment will be used to conduct an examination to determine the patient's current oral health condition. Our dentists will look for tooth decay, missing teeth, existing dental work, active infection, bone levels, teeth that may need to be extracted, or any other conditions that may affect possible treatment options for missing teeth. 
After the appointment, our dentists at Collingwood Family Dental will sit down with you to discuss your options. If Dentures are selected as the best treatment option, you will then be scheduled to come back and start the treatment process.
– Extractions, Adjustments, or Dental Implants (if necessary)
As part of the treatment plan, you may have teeth that need to be extracted, teeth that need to be reduced, or Dental Implants inserted into your jaw bone. All of these options are completed to help secure or make room for your future denture. However, if your existing teeth and gums are healthy, it's possible that none of these options are necessary and your Denture will simply be customized to fit your existing teeth and gums.
– Having Your Dentures Made
Depending on the length of your initial consultation or exam, your dentist may have time to take impressions and measurements. Otherwise, the impressions and measurements will need to be done at a second appointment. The impressions and measurements are extremely important as they are sent to a Dental Laboratory that will fabricate your Dentures to the exact specifications required in order to provide the best fit possible for your Denture.
– Denture Fitting
Once the Dentures are created and sent to our Dental Office in Collingwood, you will have an appointment to 'fit' the dentures and try them on for the first time! For those with recent extractions, you may be fitted for an Immediate Denture, while your gums heal, and have your Complete Denture placed at a later date. Adjustments, maintenance instructions, and questions will be addressed at this appointment.
– Adjusting to Having Dentures
While pain should be limited or non-existent, there is typically an adjustment period required to adapt to having Dentures. Initially, it will likely be hard to speak or chew with Dentures, but you will learn to gain function and control over your Denture over time. 
Our dentists at Collingwood Family Dental would be happy to answer any questions you may have about the process of getting Dentures or your different Denture treatment options!
What Kind of Discomfort Can be Expected After Getting Dentures?
Once you've received and have been fitted for your new Dentures, you may experience a period of irritation, adjustment, and even frustration as you get used to functioning with your new Denture. If you received any Dental Extractions prior to the Denture, you may also experience a level of uncomfort that will likely subside over time. However, if pain and irritation do not go away, schedule an appointment with your dentist in Collingwood to have your mouth examined and your Denture adjusted.
When first becoming accustomed to your new Denture, avoid eating hard or complicated foods. Rather, focus on eating foods that are soft and easily chewed. This will allow you to continue to eat while getting used to the function and movements of your new denture.
If you're having difficulties keeping your Denture in place, ask our dentists at Collingwood Family Dental about denture adhesive or options for an Implant Retained Denture to help keep it in place. Visiting your Denturist or Dentist in Collingwood for adjustments is a normal part of the Denture process.
Which Denture Option is Right for You?
Missing a single tooth or multiple teeth is not healthy for your long term oral health or for your confidence in your own smile. Missing teeth can lead to bone resorption, improper movement of teeth, misaligned bites and jaw, and other serious oral health conditions. It's recommended to learn about your options for missing teeth with our dentists at Collingwood Family Dental.
During your initial examination or consultation, our team at Collingwood Family Dental will be able to provide various treatment options for your missing teeth, as well as financing options and direct insurance billing services. You will be able to ask any questions you have about the process and the different options recommended before deciding on your official treatment plan. Our team is here to support you and help you to reach all of your oral health goals.
Searching for a Dentist for Dentures in Collingwood?
Our dental clinic in Collingwood offers Denture options for patients of all ages. Our dentists at Collingwood Family Dental offer Denture services but may refer you to a Denturist if the case is too complex. We want to make sure you receive the best Denture possible, so referring to an expert may be the best option in some cases. However, many Denture cases are handled in-house by our dentists at Collingwood Family Dental!
How to Schedule an Appointment for Dentures at Collingwood Family Dental
To schedule an appointment for full or partial dentures in Collingwood, simply call, email, or schedule an appointment online on our website. We are always accepting new patients and walk-ins and would love to go over your options for full or partial dentures at Collingwood Family Dental. We are located downtown on the Collingwood Harbour at 1 Huron St, Collingwood in the Rexall building with lots of Free Parking!
At Collingwood Family Dental, our Denture services are available to anyone in the areas of Collingwood, Wasaga Beach, Thornbury, The Blue Mountains, Nottawa, Clarksburg, Springwater, New Lowell, Creemore, Stayner, Clearview, and the surrounding areas! We offer Direct Insurance Billing and Emergency Dental Care, all in a family-oriented environment!
Our Services
Collingwood Family Dental
How Can You Schedule an Appointment?
Here are the best ways to get in touch with our team for your appointment!