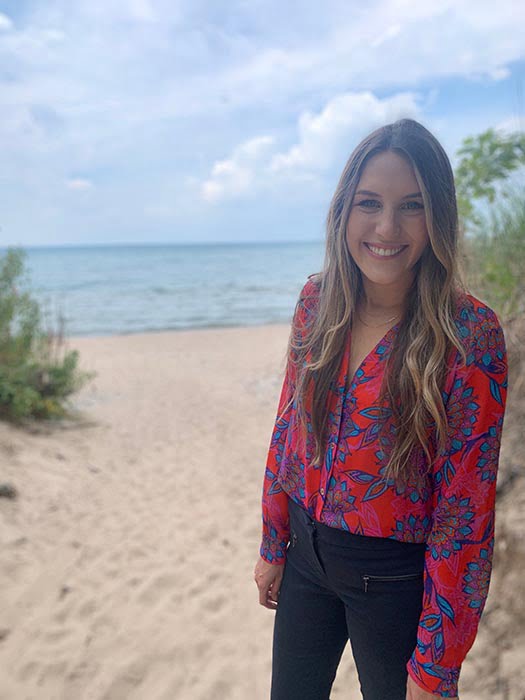 Meet
Dr. Sarah McVey
Collingwood Family Dental
Sarah moved to Collingwood in 2022, with her husband Jamie, to start her own dental practice – Collingwood Family Dental! Dr. Sarah was born and raised in a small Northeastern Ontario town called Deep River. She attended Dalhousie University in Halifax, Nova Scotia for her Bachelor's and Master's Degrees, before completing her Doctor of Dental Surgery at Western University.
Dr. Sarah has been able to work with a very diverse patient base over her career, which has allowed her to gain valuable experience in Children's Dentistry, Family Dentistry, Emergency Dentistry, and a wide variety of General Dentistry procedures. Dr. Sarah continues to invest in herself and her team in order to better serve her patients at Collingwood Family Dental.
Before heading home to Ontario to become a dentist, Dr. Sarah played Varsity Hockey for Dalhousie University for 5 years! In her spare time today, she enjoys cooking, snowboarding, biking, golfing, and playing recreational hockey. Dr. Sarah is proud to call Collingwood her new home and looks forward to serving the community of Collingwood. Dr. Sarah is now Welcoming New Families and Patients of all ages to Collingwood Family Dental!
Your First Visit to Collingwood Family Dental
Welcoming New Patients & Families
At Collingwood Family Dental, we love meeting new patients and families! As a Family Dentist in Collingwood, our job is to make sure our patients feel welcome and comfortable in the care of our dental professionals. Right from the beginning, our team will help you through the process of completing your New Patient paperwork and Medical History forms. Once these are complete, we'll have our team show you to one of our Dental Suites for your scheduled appointment.
While you're in your Dental Suite, our team will create your profile in our system and upload all of your provided information. If you have insurance, we'll call to double check the details of your coverage so we can provide the most accurate estimates possible for any future treatment. If you're coming from another dental office, we'll be sure to request your records from your previous dentist so we have up-to-date records for your appointment.
After your appointment, our team will help you checkout and schedule your next appointment. We'll provide you with a take-home hygiene bag and an appointment card when you're ready to leave. We always make an effort to thank our New Patients for putting their trust in us at Collingwood Family Dental!
Scheduling an Appointment
Looking for a New Dentist in Collingwood?
If you'd like to schedule an appointment with us at Collingwood Family Dental, there are multiple ways to get started! We offer multiple booking methods as a convenience for our New Patients. Here are the easiest ways to schedule an appointment: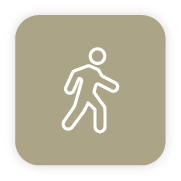 Visit Us
1 Huron Street,
Collingwood, L9Y 1C3
Financing & Payment Options
Financial Plans for Our Patients
At Collingwood Family Dental, we accept Credit Cards, Debit, Cash, and all major Insurances. As a convenience for our patients, we offer Financing Options to help spread the costs out month-to-month. We offer In-House Payment plans as well as Third-Party Financing using PayBright. Our Treatment Coordinator will be able to go over your Financial Options at your appointment or consultation.
Are you currently accepting new patients?
Yes, we are always welcoming new patients and families!
Can I schedule my whole family at once?
Yes, we'd love to find a time for your whole family to come in at once. Give us a call and we'll find a time for your appointments!
Do you see babies & toddlers?
For sure! Being a Family Dentist means our dental professionals have lots of experience with young children, including toddlers and babies!
Do you see seniors and elderly patients?
Yes, our dental professionals are great with elderly patients and we offer a variety of services for this age group!
I haven't seen a dentist in a while, which appointment should I schedule?
We'd recommend a full New Patient Exam. This includes an examination with the dentist, teeth cleaning, and x-rays. This is a very simple appointment to make sure everything looks okay and get you back on track with your oral health care!
I'm afraid of the dentist, but know I need to go. How can you help me?
Our team of dental professionals are great with anxious patients and our new office is designed to help you feel comfortable throughout your appointment. We also offer Nitrous Oxide to help you relax during your treatment!
How can I schedule an appointment?
Easy, give us a call at xxx-xxx-xxxx or Book Online using our website's Online Scheduling feature!
How Can You Schedule an Appointment?
Here are the best ways to get in touch with our team for your appointment!