What are Invisalign Braces / Clear Aligners?
Finding a Dentist for Invisalign in Collingwood is a great option for those looking to improve the appearance and function of their smile! Invisalign is an orthodontic treatment that is completed to help straighten teeth using a series of clear 'mouthguard style' aligners. 
Invisalign is the original clear aligner company that has many years of experience over its competition and is considered to be the best clear aligner option on the market. Invisalign mandates that any dentist providing Invisalign treatment be Certified, specifically by Invisalign. Great news – our dentists at Collingwood Family Dental are all Invisalign certified! 
Invisalign treatment options are available for adolescents, teenagers, adults, and even early seniors! Treatment options range from minor crowding to the severe overlapping of teeth. Some Invisalign treatments last only a few months, while more complicated cases can take multiple years.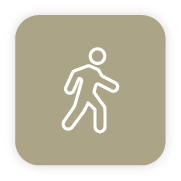 Visit Us
1 Huron Street,
Collingwood, L9Y 1C3
When are Invisalign Clear Aligners Recommended?
Invisalign treatment has a wide range of benefits and can typically provide the same results as traditional wired braces. Invisalign Clear Aligners are not only used for Cosmetic Dentistry purposes, but to help improve jaw function, bite alignment, and overall oral health.
Invisalign Clear Aligners can correct the following:
Our Invisalign dentists in Collingwood will be able to provide you with a treatment plan and recommendations as
to how Invisalign may be able to help your unique situation. Feel free to schedule a Free Consultation with
our dentists to learn more about your options for Invisalign at Collingwood Family Dental.
How Does the Invisalign Process Work?
Invisalign treatment starts with a consultation with our dentist at Collingwood Family Dental. The dentist will complete an oral examination and ask you about your oral health and cosmetic goals. During this consultation, our dentists will be able to answer any questions you may have about the process, treatment plans, and financial options.
After performing an examination, our dentists will conduct a series of photos using the Invisalign App. These photos allow our dentists to discuss with Invisalign's Orthodontists about which clinical application of Invisalign is best suited for your situation. Invisalign's team will send back an after treatment 'rendering', which allows you to see what your smile may look like after treatment!
Once these results are received and you have viewed your future smile, you have the opportunity to:
1. Accept treatment and get started
2. Make adjustments to the treatment plan and ask for another assessment
3. Decline Invisalign treatment altogether

If you decide to move ahead with the proposed treatment, our team will send away your impressions to have your first set of Invisalign trays custom made! We also have the option to make adjustments to the treatment plan and ask Invisalign for another rendering. You always have the option of passing as well. There's no pressure to move forward with the treatment if you don't love the look of your potential Invisalign smile!
Over the course of Invisalign treatment, you will typically receive a new set of trays every 1-2 weeks. To achieve the best results, it's recommended that you wear your Invisalign trays 20-22 hours per day. Our team will provide you with instructions on how to clean and maintain your trays between visits. Our dentists are always available to help answer any questions you may have during the process.
How Much Does Invisalign Cost?
In Ontario, the cost of Invisalign typically ranges from $3,000 to $9,000, depending mainly on the complexity of the treatment and the credentials of the dentist providing the treatment.
Here are a few factors that affect the Cost of Invisalign® Clear Aligners:
– A General Dentist will typically cost less than an Orthodontic Specialist
– Number of Dentists in Geographical Area Providing Invisalign Treatment
– Experience of Dentist Providing Invisalign Treatment
– Length of Treatment & Number of Invisalign Trays Required
– Age of Patient
– Complexity of Case
– Expectations of Patient
– Any Treatment Needed Before Invisalign® Start
– Cost of Examination, Consultations, etc.

At Collingwood Family Dental, the cost of Invisalign ranges from $3,000 to $7,000 depending on a few of the factors listed above. Some dental insurances will cover Invisalign and other orthodontic treatment as well. We can help you determine if Invisalign will be covered under your plan during your consultation.
At Collingwood Family Dental, we don't want our patients to have to miss dental treatments because of finances. We do our best to provide a number of financial options for our patients to help remove any financial barriers to treatment. For this reason, we offer In-House Financing, as well as 3rd party payment plans through PayBright. These financial options help to spread the cost of treatment out over a monthly basis to help make treatment more affordable.
Does Invisalign Hurt?
No, Invisalign treatment should not hurt! In fact, the whole process of Invisalign was designed to provide a more comfortable and convenient way to straighten your teeth. Afterall, with Invisalign, you can avoid the pain of having metal brackets and wires in your mouth for months or even years on end. Although you should be wearing your Invisalign clear aligners for 20-22 hours per day, you can take them out while eating, allowing you to eat and chew normally, unlike traditional braces.
Overall, there are many conveniences of the new aged 'Braces' offered by Invisalign's clear aligners. The treatment should be comfortable, convenient, and effective!
Is Invisalign Covered by Dental Insurance?
Dental Insurance Plans may cover a portion, or all, of Orthodontic services, including Invisalign Clear Aligner treatment. However, not all plans offer Orthodontic coverage and some Dental Insurance Plans do not consider Invisalign to be a relevant Orthodontic procedure. To be sure, our team at Collingwood Family Dental would be happy to go over your Dental Insurance Plan and see if Invisalign Clear Aligner treatment would be covered. To be sure, we will send in a pre-determination to your Dental Insurance provider to confirm your exact coverage and out of pocket expense.
At Collingwood Family Dental, we offer Direct Insurance Billing for our patients. This means we will submit all claims and collect payments on your behalf, leaving you to pay any required co-payments, deductibles, or other plan fees that may exist in your Dental Insurance Plan.
Looking for a Dentist for Invisalign in Collingwood?
The best dentist for Invisalign in Collingwood will not only be able to complete your Invisalign treatment properly, but also provide a full range of dental services including Dental Implants, Dental Exams, Teeth Cleaning, Root Canals, Extractions, and more. This way you can remain with the same dentist and have your Invisalign treatment be monitored at every visit.
At Collingwood Family Dental, we have certified Invisalign Dentists that have experience with Invisalign Clear Aligners and are comfortable providing Invisalign treatment for many unique oral health conditions. It's recommended to schedule a Free Consultation for Invisalign at our Collingwood Dental Office to go over treatment options, financing options, and any questions you may have
How to Schedule an Appointment for Invisalign at Collingwood Family Dental
To schedule an appointment for Invisalign at Collingwood Family Dental, simply call, email, walk-in, or schedule your appointment online using our website's 'Book Online' feature. Our dentists would be more than happy to sit down with you during a Free Consultation to go over your treatment and financing options, as well as answer any questions you may have about the process. Collingwood Family Dental is located downtown at 1 Huron St, Collingwood and has plenty of Free Parking for our patients.
We welcome new and existing patients to contact us regarding Invisalign treatment, including those from Collingwood, Wasaga Beach, Clearview, Stayner, Thornbury, Creemore, Nottawa, New Lowell, Springwater, Clarksburg, and surrounding areas! We offer Free Consultations for Invisalign or Cosmetic Dentistry, Appointments for Dental Emergencies, Direct Insurance Billing, and a full range of family-oriented dental services!
Our Services
Collingwood Family Dental
How Can You Schedule an Appointment?
Here are the best ways to get in touch with our team for your appointment!