Dental Exam and Check Up in Collingwood
Are you due for a Dental Exam or Check Up in Collingwood? At Collingwood Family Dental, we truly believe in the benefits of routine dental care, which includes regular Dental Exams with our Collingwood Dentist. Although 'routine', these examination appointments play a key role in the maintenance of your oral health and beautiful smile! Your dentist, dental assistant, and hygienist will work as a team to provide a thorough examination, cleaning, and treatment plan during your appointment. Continue reading below to find out more about Dental Exams and Check Ups at Collingwood Family Dental.
Why are Regular Dental Check Ups Important?
Regular Dental Exams play a critical role in maintaining your oral health. Dental Exams, also known as Dental Check-Ups, provide your dentist with the opportunity to assess your extra and intra oral health conditions, including ongoing decay, abnormalities, TMJ functioning, lesions or bumps, oral cancer screenings, and more. Intra oral photos, periodontal pockets, and medical history records can also be updated to compare against baseline records during this appointment.
Dental Exams give your Collingwood dentist the chance to diagnose harmful disease that, if left untreated, can lead to tooth loss, bone loss, dangerous infections, or systemic health concerns. Often, patients are not able to feel these conditions if left unexamined, leading to further complications and treatment.
How Often Should You Visit the Dentist for Check Ups in Collingwood?
In accordance with the Ontario Dental Association, Collingwood Family Dental recommends consulting our dentists and dental professionals in order to determine the frequency of each patient's dental visits per year. While some patients may only require one or two Dental Exams per year, others may need additional exams.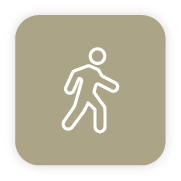 Visit Us
1 Huron Street,
Collingwood, L9Y 1C3
Here are a few reasons why someone
may need additional Dental Exams:
Patients with high risk of decay
Unique oral health or medical conditions
Active or early stages of disease or infection
Overall & General Health including medications & health conditions
Lifestyle choices such as tobacco use
What's Typically Included in a Dental Exam Appointment?
Regular Dental Exams and Check Ups are an integral part of maintaining your oral health. Your dentist will be the one to perform the Dental Examination for you. Depending on your type of Dental Exam, there will be different components to your appointment.
Here are the main components to a routine Dental Exam:
– Medical History Updates & Questions
A member of our dental team will go over your complete medical history so we can be up-to-date with any health conditions that may affect the dental treatments being provided or considered. They will also update your medical
history with any new medications or conditions you may have started experiencing since your last visit
– Extra-Oral Exam
An extra-oral exam includes the examination of your head, neck, jaw and other facial features. More specifically, the dentist or hygienist will be feeling the lymph nodes and glands in your neck area as well as your temporomandibular joint (TMJ) connecting your jawbone to your skull to make sure it's functioning properly. They will also be feeling the muscles of mastication for proper functioning and to ensure no signs of pathology
– Intra-Oral Exam
An intra-oral exam includes the examination of both your mouth's hard and soft tissues. This includes assessing the condition of your tongue, lips, inside of your cheeks, floor and roof of your mouth, gums, salivary glands, teeth, and more. The dentist will check for current conditions as well as any abnormalities such as bumps, discolourations, spots, lesions, cuts, growths, swelling or signs of bleeding. Intra-oral photos will likely be taken as a baseline to compare against future dental exams. Your dentist will be able to show you these photos on our large treatment room TV's to help you understand any oral health conditions you may be experiencing
– Clinical Examination of Teeth & Jaws
In conjunction with your X-Rays and Intra-Oral Exam, the dentist will complete a full examination of your teeth including an assessment of any previous dental treatments. More specifically, your dentist will look for signs of tooth decay, lesions, or any other abnormalities that may exist. Additionally, your dentist will check your bite & occlusion as well as signs for clenching or grinding
– X-Rays
X-Rays will likely be taken at your dental exam to check for cavities, fractures, impacted wisdom teeth, existing decay, and bone loss due to periodontal disease. There are many types of X-Rays that may be taken including bitewings, periapicals (PA's), panoramics, or CBCTs. X-Rays are very important diagnostic tools for dentists to use while conducting your dental examination as it helps them to see abnormalities that cannot be seen with the naked eye
– Other Issues
Your dentist will be able to address any oral health issues that you may be experiencing between dental visits such as food getting stuck in certain places, difficulty chewing, tension headaches due to teeth grinding or clenching, loose dental appliances, on-going pains or aches, bumps or discolourations, and more. Feel free to bring up any oral health issues or questions you may have for your dentist during your Dental Exam and Check Up at Collingwood Family Dental
What are the Different Types of Dental Exams?
While there are many similar aspects to the different types of Dental Exams performed by your dentist, each plays an important role in the ongoing maintenance of your oral health.
Here are a few types of Dental Exams offered at Collingwood Family Dental:
– Comprehensive Oral Exam – also called a New Patient Exam
A Comprehensive Oral Exam, or COE, is a full examination completed by your Dentist. This is the longest and most thorough Examination as your dentist will go over every detail of your medical and oral health history, update your odontogram, check for any new conditions, and provide a full treatment plan for your smile. COE's are typically completed every few years or once at your first appointment where you'll receive a full New Patient Exam!
– Recall Exam
A Recall Exam, or Check Up, is a full examination that is performed by your dentist at regular intervals throughout the year. This is usually done during or after your Hygiene Cleaning appointment when your dentist comes in to check over your X-Rays and make sure everything looks as it should in your mouth. Your Dentist will also be able to answer any questions and provide any necessary treatment plan at this appointment.
– Post Operative Exam
A Post Operative Exam takes place after you've received any complex treatment such as a Dental Extraction or Dental Implant, among other complex treatments. At this exam, your dentist is looking to make sure your body is healing and your previous treatment is working as planned. These are typically very quick appointments and do not involve additional fees for the examination. Your dentist just wants to make sure you're okay!
– Consultation Exam
A Consultation Exam is offered when a patient is considering a specific treatment and would like to have their oral health condition assessed by our dentists to see if they're a candidate. Types of Consultation appointments include Invisalign, Wisdom Teeth, Veneers, Crowns, Bridges, Botox, Cosmetic Lip Fillers, and more.
– Specific Exam
A Specific Exam is completed when a patient schedules an appointment for a specific reason or issue, such as a non-emergency toothache or swelling, loose dental appliance, or requires a treatment plan. At Collingwood Family Dental, our dentists are often able to complete same-day treatment to help alleviate discomfort or non-emergency based aches, pains, or inconveniences.
– Emergency Exam
An Emergency Exam is performed when a patient is experiencing a Dental Emergency. Dental Emergencies include severe oral aches, swellings, pains, bleeding, infection, lacerations, or trauma. This includes broken and chipped teeth as well. All Dental Emergencies and symptoms are listed on our page for those looking for an Emergency Dentist in Collingwood.
What Information Should You Have Ready for Your Dental Exam Appointment?
The more information our team of dental professionals knows about your medical and oral health history, the better suited they will be to treat you. You should be ready to communicate any updates in your lifestyle or health conditions at your Dental Exam in Collingwood.
You should be ready to communicate any of the following:
– Changes to current medications
– Other drug use including tobacco
– Newly diagnosed diseases, conditions, or allergies
– Pregnancies or abortions
You should also be ready to communicate any issues you've noticed regarding your oral health including:
– Tooth sensitivity
– Changes in tooth colour
– Loose or moving teeth
– Tight or sore jaw muscles in addition to morning headaches
– Frayed or cut floss due to sharp edges between teeth
– Food traps where food often gets stuck
– Difficulties chewing or eating
– Bleeding or swollen gums
– Bumps or lesions on your gums or tongue
– Any dental anxieties you may be experiencing
How Much Does it Cost for a Routine Dental Exam?
A routine Dental Exam (done by our Dentists) is typically completed during the same appointment as your Dental Teeth Cleaning (done by our Hygienists) and allows for our dentists to look over X-Rays, check for signs of decay and other oral health deficiencies and conditions, check on previously completed dental work, and generally make sure everything looks as it should. Our dentists also provide tips and answer any questions the patient may have about their oral health.
At Collingwood Family Dental, our fees are based on the Ontario Dental Fee Guide provided by the Ontario Dental Association. Based on the provided Fee Guide, Dental Exams typically range from $33 to $175. This does not include a Dental Hygiene Cleaning, Dental X-Rays, Dental Fluoride, Dental Polishing, or any other dental services other than the exam itself. This fee changes from year to year, depending on the published Ontario Dental Fee Guide.
Are Dental Exams Covered by Dental Insurance?
All Dental Insurance Plans are different, but most will cover a portion, if not all, of your Dental Exam fee. Some Dental Insurance Plans will cover Dental Exams multiple times per year, while others only cover an annual visit.
At Collingwood Family Dental, we emphasize the importance of treating your oral health condition and not just going by your insurance. We want to make sure you receive the oral health care you require and not what you were provided by your Dental Insurance Plan. Our Collingwood Dental Office offers Direct Insurance Billing for the convenience of our patients, which means we will submit and collect your Dental Insurance claims for you. You are simply required to pay any deductibles, co-pays, or other payments noted in your Dental Insurance Coverage contract.
Our team would be more than happy to sit down with you and go over your Dental Insurance Plan to see what's covered and create a treatment plan based on your oral health condition. We offer Dental Financing options to help cover any portions of treatment that are not covered by your Dental Insurance Plan.
When Should You First Bring Your Child in for a Dental Exam?
The Canadian Dental Association recommends infants be examined by a dentist by the age of one or within six months after the eruption of their first tooth, whichever comes first.
During your Child's First Dental Exam, the dentist will do the following:
– Examine the child's soft tissue and gums
– Examine any erupted teeth and check for signs of decay
– Examine incoming teeth and check for signs of crowding
– Confirm if the brushing you're doing at home is working
– X-Rays may be taken, depending on the child's age and current oral health status
– Provide a customized treatment plan for any diagnosed conditions
If cavities are found, your child may require a filling or other treatment to correct the issue and prevent further decay. Baby teeth can remain into early adulthood and can have significant effects on the health and development of adult teeth. Therefore, just because they are baby teeth, doesn't mean they should be neglected or deemed less important because 'they will just fall out anyways'. Our dentists at Collingwood Family Dental will be able to put together a customized treatment plan for any issues that may arise at your Dental Exam for Children in Collingwood.
Our team at Collingwood Family Dental always enjoys meeting babies, toddlers, and children of all ages! It's extremely important for young children to feel comfortable at the dentist from a young age and develop great dental habits right from the start. Feel free to bring your child in for their first visit as early as a few months! We can count their teeth, go for a chair ride, and introduce them to our 'magic tools'! Dr. Sarah knows all the tricks and songs to help make your child's first visit a special one!
Looking for a Dentist Near You for a Dental Exam or Check Up?
Searching for a new dentist in Collingwood that is Accepting New Patients can be tricky. Fortunately, our team here at Collingwood Family Dental are more than happy to answer any questions you may have about the process of finding a local dentist in your area for a Dental Exam or Check Up!
The best dentist in Collingwood for a Dental Exam is one that takes the time to provide a comprehensive examination, while the hygienist is thorough and skillful in their cleanings. You also want a dentist that is able to communicate well and understands your oral health goals. Overtime, you should be able to develop trust with your dentist and know they have your best interest in mind.
Our dentists at Collingwood Family Dental would be happy to meet with you to see if our Collingwood Dental Clinic is the right fit for you and your family. We are currently Accepting New Families and Patients of all ages and offer a full range of Family-Focused dental services, Emergency Dentistry, and Direct Insurance Billing.
How Can You Schedule a Dental Exam at Collingwood Family Dental?
Our dental clinic in Collingwood is always taking on new patients and families. If you're looking for a new dentist in Collingwood for a Dental Exam, we'd be happy to find a time for your appointment! To get started, feel free to call, email, or schedule an appointment online on our website. We are located at 1 Huron St, Collingwood in the Rexall building with lots of Free Parking!
In addition to Collingwood, we also offer Dental Exams for people in Wasaga Beach, Thornbury, The Blue Mountains, Nottawa, Clarksburg, Springwater, New Lowell, Creemore, Stayner, Clearview, and any of the surrounding areas! We offer Direct Insurance Billing, accept all major forms of insurance, provide comprehensive dentistry for patients of all ages and welcome family bookings!
Our Services
Collingwood Family Dental
How Can You Schedule an Appointment?
Here are the best ways to get in touch with our team for your appointment!