Dental Sedation Collingwood
What is Dental Sedation?
Finding a Dentist that offers Dental Sedation in Collingwood is a great option for those with Dental Anxieties or Dental Fears. Dental Sedation is a term used to describe the various techniques used to help keep patients calm and reduce anxieties during dental procedures. There are many different types of Dental Sedation which include minimal, moderate, and deep sedation. The Sedation method used for a specific case will depend on the condition of the patient and the complexity of the case itself.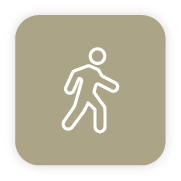 Visit Us
1 Huron Street,
Collingwood, L9Y 1C3
What are the Different Types of Dental Sedation?
The basic types of Dental Sedation include:
Laughing Gas (Nitrous Oxide) Sedation is a form of 'minimal sedation and is administered by oral gas and helps you to relax while remaining awake. You are able to respond verbally and can likely even drive home after your procedure
Oral Sedation is also a form of 'minimal sedation and is administered by oral medication (pill form) and has a very similar effect as Laughing Gas. You will be required to show up early to your appointment in order to administer the medication and monitor its onset before your procedure
Intravenous (IV) Sedation is a stronger form of sedation in which you will feel drowsy and may even fall asleep. You may not remember the procedure either
General Anesthesia (GA) Sedation is the strongest type of sedation in which the patient is completely unconscious and unaware of their surroundings. This is for the most serious of cases and requires vast amounts of dental training and specialized assistance
Generally, most patients with dental fears or dental anxieties are offered Laughing Gas or Oral Sedation (also known as 'minimal sedation techniques"), while more complex cases are offered IV or GA sedation. 
At Collingwood Family Dental, we offer both Laughing Gas (Nitrous Oxide) and Oral Sedation options for our patients. These forms of sedation are often enough to help patients with dental anxieties receive the treatment that they need while feeling completely relaxed. Laughing Gas (Nitrous Oxide) is available for patients of all ages, including children! 
If you have questions about the various types of sedations offered, feel free to give us a call or set up a consultation with our dentists to learn more about your options.
When is Dental Sedation Used?
At Collingwood Family Dental, Dental Sedation methods are used to help patients, with dental fears or dental anxieties, relax during their dental appointments. Experiencing dental fears or anxieties is nothing to be ashamed of and is actually quite common. Offering these light sedation options is a great way for our patients to able to feel relaxed while receiving routine dental care (Dental Exams and Cleanings) or various dental treatments (Root Canals, Extractions, Dental Fillings, etc). 
Additionally, specific medical or behavioral conditions may also require sedation options. In this case, it's best to consult with our dentists at Collingwood Family Dental to select the right level of Dental Sedation.
Does Dental Sedation Hurt?
No, the types of Dental Sedation offered at Collingwood Family Dental do not hurt. In fact, these methods of sedation are designed to help ease any discomfort with pain that may be associated with the treatment or freezing. Laughing Gas (Nitrous Oxide) is administered as a gas through your nose via a nose hood (very simple!), while Oral Sedation is administered with a pill. Both options are very easy to ingest and are pain-free!
Looking for a Dental Office for Dental Sedation in Collingwood?
Many Collingwood Dental Offices offer Sedation services for their patients. To find a Dentist Clinic with Sedation services, simply search Google for "Sedation Dentist Collingwood" and you'll find a list of Dental Offices that provide this service! 
As a Collingwood Dental Office that offers Sedation options, we recommended scheduling a Consultation with our Dentists to go over your treatment options, and financial options, and ask any questions you may have before scheduling a sedation appointment. We offer a range of Dental Sedation options for new and existing patients and would be happy to explain these to you during your exam with one of our dentists!
How to Schedule an Appointment with Dental Sedation at Collingwood Family Dental
To schedule an appointment for Dental Sedation at Collingwood Family Dental, simply call, email, walk in, or schedule online using our website's 'Book Now' feature. As a General Practitioner and Principal Dentist at Collingwood Family Dental, Dr. Sarah McVey would love to chat with you about your Dental Sedation options, treatment options, and financial options, as well as answer any questions you may have about the process! We're always welcoming new patients and families and are located downtown at 1 Huron St, Collingwood with lots of Free Parking available.
Our family-oriented dental services, including Dental Sedation, are not only available to those in the Collingwood area, but also to those in Wasaga Beach, Thornbury, The Blue Mountains, Nottawa, Clarksburg, Springwater, New Lowell, Creemore, Stayner, Clearview, and all surrounding areas! We offer Direct Insurance Billing, and appointments for Dental Emergencies, accept all major forms of insurance, provide comprehensive dentistry for patients of all ages, and welcome family bookings!
Our Services
Collingwood Family Dental
How Can You Schedule an Appointment?
Here are the best ways to get in touch with our team for your appointment!