Family Dentist Collingwood
Which Family Dental Services are Offered at Collingwood Family Dental?
As a Family Dentist in Collingwood, we offer a full range of Family Dentistry services for patients of all ages! We strive to provide a complete set of Dental Services for both families and individuals, all in a family-friendly environment. Our dentists would be happy to meet with you to see if our Family Dental Clinic in Collingwood is the right fit for your family!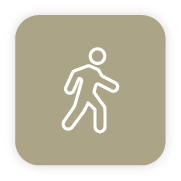 Visit Us
1 Huron Street,
Collingwood, L9Y 1C3
Here are our most popular Family Dental Services offered
at Collingwood Family Dental:
What is a Family Dentist?
A Family Dentist is a General Dentist that offers a wide range of Dental Services to patients of all ages, including infants, toddlers, children, teenagers, adults, and seniors. Family Dentistry is not a recognized speciality by the Canadian Dental Association and can be practiced by any licensed General Dentist in Canada.
Family Dentists are not only skilled in a wide variety of treatments, but are also experienced with young children as well as with geriatric patients. Family Dentists strive to offer a full range of comprehensive dental services for patients of all ages under one roof.
What's the Difference Between a General Dentist and Family Dentist?
When you choose a Family Dentist in Collingwood, you're choosing a dentist that will be able to address your oral needs at all stages of life, from infancy to becoming a senior. While Family Dentistry focuses on treating patients of all ages, many General Dentistry practices focus on specific ages or treatments.
For instance, a General Dentistry practice may only see patients from the ages of 18 to 65 and may focus on Cosmetic Dentistry. In this case, they would likely refer treatments such as Root Canals or Extractions to other General Dentists or Specialists. It's up to each individual General Dentist Clinic as to which services they offer and the age range in which they are willing to treat. Family Dentists, on the other hand, are focused on providing a full range of dental services for patients of all ages.
What are the Benefits of a Family Dentist?
Family Dentists offer a wide array of treatments such as Preventative Dentistry, Restorative Dentistry, Cosmetic Dentistry, Children's Dentistry, Emergency Dentistry, and more. Not only do they offer these services, but they are available for patients of all ages. This means you can schedule your entire family at one office, with just one phone call!
Here are the Benefits of a Family Dentist:
– One Single Location
It's extremely inconvenient to have to schedule multiple appointments at different Dental Clinics for your family. At Collingwood Family Dental, you can schedule all of your dental appointments at one convenient location, no matter the age. Life is busy enough – choosing a Family Dentist in Collingwood can make it a little more simple!
– No Age Restrictions
Finding a dentist that accepts patients of all ages can be difficult. It's even harder to find a dentist that is experienced with treating children, adults, AND seniors. A Family Dentist treats patients of all ages, from infancy right into geriatrics, all under one roof.
– Continuity of Care
Treating patients from a young age until they become much older allows the patient and dental team to form a trusting relationship. It also allows the team of dental professionals to thoroughly understand the unique needs of each patient over the course of their entire lives.
– Family History
A Family Dentist in Collingwood will have a thorough understanding of your family's overall health history. This allows your dentist to be aware of medical conditions that may arise due to family history or other environmental factors.
– Family Support
At a Family Dental Clinic, children are able to be with their entire families while they enter a new and unfamiliar space. Having siblings or parents around is always comforting and helps to relieve dental anxieties and fears with children or teens. Children are also able to see their parents go through the same treatments, allowing them to feel more comfortable with the dentist and the office's environment
– Emergency Dentistry
Family Dentists are available for their patients for any Dental Emergency that may arise. Patients can rest assured knowing their family is always able to call for an Emergency Dental Appointment with their Family Dentist
Dentist for Seniors in Collingwood
If you're looking for a dentist for seniors in Collingwood, we would be more than happy to bring you on as a patient. At Collingwood Family Dental, we offer many dental services for seniors and elderly patients. As a Family Dental Clinic, we stress the importance to our patients of returning for routine dental care, especially as you age. We also recommend continuing to see your Family Dentist for regular care, even if you don't have any teeth! This allows your Dentist to provide routine exams and oral cancer screenings. Our Collingwood Dental Clinic was designed with seniors in mind, including spacious treatment rooms and full wheelchair accessibility.
If finances are an issue, we recommend looking into the Ontario Seniors Dental Care Plan (OSDCP) offered by the Ontario Government to help cover the cost of treatment. We can also go over our Financial Options to help make treatment more affordable by spreading out the costs month-to-month. Our team is always here to help answer any questions or concerns you may have about your oral health.
Searching for a Family Dentist in Collingwood?
Finding a Family Dentist in Collingwood shouldn't be too difficult, as there are a few in the area! The best Family Dentist near you will not only be able to take your entire family on as patients, but also take the time to provide personalized care for each of you. This typically includes a personalized dental exam, cleaning, and treatment plan at each of your first appointments. Your dentist should take the time to understand your current oral health condition and any goals you may have for your smile!
At Collingwood Family Dental, our team offers a full range of Family-Oriented Dental Services. We're currently Accepting New Families and Patients of all ages. We offer Direct Insurance Billing, Evening Hours, Emergency Dental Care, and Free Parking. Feel free to come in for a tour and chance to meet with our dentists to see if our Dental Clinic would be the right fit for your family!
How Can You Schedule an Appointment with Collingwood Family Dental?
To schedule an appointment at Collingwood Family Dental for any of your family members, feel free to call us, email us, walk-in to our clinic, or book online using our website's Online Scheduling option! Our team is always accepting new families and patients of all ages!
In addition to Collingwood, we also serve those looking for a Dentist in Wasaga Beach, Thornbury, Blue Mountains, Nottawa, Clarksburg, Springwater, New Lowell, Creemore, Stayner, Clearview, and surrounding areas!
Our Services
Collingwood Family Dental
How Can You Schedule an Appointment?
Here are the best ways to get in touch with our team for your appointment!