Sports Guards and Custom Mouthguards Collingwood
Custom Mouthguard at Collingwood Family Dental
Our dentists at Collingwood Family Dental offer Custom Mouthguards and Sports Guards for both new and existing patients. Simply give us a call and we'd be glad to get you started with the easy process of getting a Custom Mouthguard. Our team loves being involved with different sporting teams in the local area, so feel free to reach out if multiple teammates or your whole team would like to get fitted for Custom Mouthguards in Collingwood!
A recommended dental clinic near you is a great place to get fitted for a customized mouthguard as they offer many benefits over 'off-the-shelf' mouthguards. The best dentist for a custom mouthguard not only offers custom mouthguard services but also offers Emergency Dental Services in case of other oral injuries that may occur either during or outside of sports.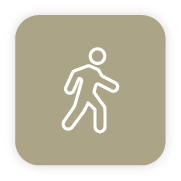 Visit Us
1 Huron Street,
Collingwood, L9Y 1C3
What is a Custom Mouthguard or Sports Guard?
The terms "Mouthguard" and "Sports Guard" are used to describe the same piece of protective equipment. A Mouthguard is a small dental appliance made of resins, natural rubbers, or polyurethane that helps to protect your teeth and prevent concussions during physical activities, such as sports. 
'Custom' refers to the way the Mouthguard is made and how it's specifically made exactly for the shape of your mouth, the contour of your jaw, and the space around your teeth. Truly Custom Mouthguards are available at Collingwood Family Dental and are fabricated by a professional dental laboratory specifically for you to ensure the perfect fit.
Dental injuries are very common during contact sports and recreational activities and a Custom Mouthguard can help protect your teeth, mouth, jaw, and other dental appliances such as orthodontic equipment. Studies have shown that Custom Mouthguards can even help fight the effects of concussions during physical activity and sports as well. Custom Mouthguards are available for patients of all ages and are highly recommended for those participating in sporting events and other potentially dangerous physical activities.
When is a Custom Mouthguard Used?
Custom Mouthguards are used when engaging in sports or other potentially dangerous physical activities. Mouthguards can help to prevent damage to your teeth, mouth, jaw, and other oral appliances.
It's recommended to use a mouthguard when participating in the following activities or sports:
Hockey and Ice Skating

Football

Lacrosse

Rugby

Basketball

Soccer

Baseball

Gymnastics

Skateboarding and Rollerblading

Snowboarding, Skiing, and Biking

Boxing and Martial Arts (MMA)
If you or your child participates in any of these, or other physically active sports, you should speak with your dentist in Collingwood about the benefits of a Custom-Made Mouthguard to help prevent dental emergencies that could require invasive dental treatments to fix.
What are the Different Types of Mouthguards?
There are three main types of Mouthguards available on the market. Each one of them claims to help with the same issues of protecting your teeth, jaw, and mouth while participating in physical activities such as sports. However, the main difference lies in the ability of the Mouthguard to stay in place while the physical impact is occurring. Furthermore, the material used is another factor that should be considered when choosing a Mouthguard product.
Here are the three main types of Mouthguards:
– Custom-Made Mouthguards
Custom Mouthguards are available through our dentists at Collingwood Family Dental. Our professional team will take a custom impression of your mouth and send it to a dental lab. The dental lab will then be able to make a customized Mouthguard that fits perfectly with your upper teeth and jaw (and lower if required). 
A Custom-Made Mouthguard will not fall down or move while you participate in sports or physical activities and will remain in place if a sudden impact is experienced, fulfilling its job of helping to protect your mouth, teeth, and jaws. Furthermore, you have the ability to speak and talk clearly as the Custom Mouthguard will not move or slide around inside of your mouth.
– Boil and Bite Mouthguards
Many sporting goods stores will carry 'Boil-and-bite' Mouthguards that claim to offer a 'Customized' fit. You can shape the thermoplastic material at home by holding the Mouthguard in boiling water and then biting into it to help form a 'custom' fit for your teeth. 
The issue with Boil-and-Bite Mouthguards is that the fit will not stay 'customized' for very long. Poor fits, changes in temperature, and the natural tendencies of the materials used will quickly change the Mouthguard's fit. When the fit of the Mouthguard changes, it will no longer stay in place when you open your mouth to breathe or speak. If your Mouthguard is not in place when you experience a high-impact event, it will not be able to fulfill its purpose of protecting your teeth, mouth, and jaw from being damaged.
– Stock Mouthguards
Stock Mouthguards are readily available online and at your local sporting goods stores for a relatively inexpensive price. However, you should be aware that these Mouthguards do not offer any customization at all and will not stay in place when you open your mouth or move your jaw. 
If a Mouthguard cannot stay in place while the mouth is open, it is ineffective and will not be able to do its job of protecting your mouth, teeth, and jaw. Needless to say, stock Mouthguards are not the best option for protection when it comes to physical sports and other activities.
What are the Benefits of a Custom Mouthguard?
Custom Mouthguards offer many benefits over Boil-and-Bite and Stock Mouthguards. The most important of these benefits is its ability to do what it was meant to do, which is protect your teeth, mouth, and jaws during impact. If your Mouthguard cannot stay in place during impact, it may do more harm than good as it may possibly lead to lacerations or choking.
Here are a few reasons why you should consider a Custom Made Mouthguard:
– Helps to prevent Injuries such as:
Cuts and bruises

Cracked or broken teeth

Injuries to your gums or other soft tissues

Concussions 

Pressure on the jaw can help avoid fractures or dislocation

Damage to teeth

Damage to oral appliances and orthodontic gear
– Breathing
Allows you to Breathe properly during high-intensity activity
– Speech
Speak normally and communicate with teammates/peers effectively
– Choking
Less chance of choking as Custom Mouthguards are less likely to move around during activity
– Comfort
Overall, much more comfortable than Boil-and-bite or Stock Mouthguards
Where Can I Buy a Mouthguard?
Custom Made Mouthguards can be purchased from our dental clinic in Collingwood as we offer this service to our patients who are involved in potentially dangerous physical activities such as hockey, soccer, football, lacrosse, rugby, basketball, baseball, skiing, snowboarding, mountain biking, gymnastics, boxing, martial arts, and more. 
Other Mouthguard options such as Boil-and-bite or Stock Mouthguards can be purchased online or from a local Collingwood sporting goods store. However, our team will always recommend a Custom-Made Mouthguard from a dentist as it will have a much higher success rate of protecting your teeth, mouth, and jaw during impact.
How are Custom Mouthguards Done or Fitted?
The process for a Custom Mouthguard at Collingwood Family Dental is extremely easy and takes just one 'in-chair' appointment for you.
Here is the simple process for a Custom Mouthguard:
– Impressions
We take an impression of your teeth to get an exact replica of your upper teeth and jaw.
– Lab Fabrication
We send your impression to a professional dental lab who will fabricate your Custom Mouthguard to whichever colour you'd like.
– Delivery
We invite you back to our office to try on your new Custom Mouthguard and make sure you love its fit!
That's it! It's really just as simple as having a mold taken of your teeth and letting us take care of the rest. If we're doing a full team of athletes, we often deliver the Custom Mouthguards right to the playing area (hockey arena, football field, basketball court, etc).
How Much Does a Custom Mouthguard Cost?
A few different details factor into the cost of a Custom Mouthguard including the type of material used, the number of Mouthguards required (some people require top and bottom guards), and any additional customizations requested. However, you can expect to pay anywhere between $100 and $600 for a Custom Mouthguard at Collingwood Family Dental. Our fees are based on the Ontario Dental Fee Guide for the current year, provided by the Ontario Dental Association. 
While there are cheaper options on the market such as Boil-and-Bite or Stock Mouthguards, there really is no comparison when considering the overall effectiveness of all three types of Mouthguards. Custom Fitting Mouthguards will not only stay in place better during impact but will keep its fit much longer and protect your teeth better than Boil-and-bite and Stock Mouthguards. This can help you to avoid (but not guarantee) costly dental emergencies such as lacerations, broken or cracked teeth, concussions, and other potentially serious damages to your teeth.
Does My Insurance Cover Custom Mouthguards?
Most Dental Insurance Coverage plans do not cover Custom Mouthguards, however, there are some that do! It's best to check with our team at Collingwood Family Dental to see if Custom Mouthguards are covered under your Dental Insurance Coverage plan. Our team will be able to walk you through your coverage and help to explain your Dental Insurance Coverage plan in great detail.
Our team at Collingwood Family Dental offers Direct Insurance Billing for the convenience of our patients. This means we accept the Assignment of Benefits and only require you to pay deductibles, co-payments, and other mandatory fees up-front. We'll submit your claim and collect the treatment amount from your Dental Insurance Coverage company for you so you don't have to deal with the paperwork.
How to Schedule an Appointment for a Custom Mouthguard at Collingwood Family Dental
To schedule an appointment for a Custom Mouthguard or Sports Guard at Collingwood Family Dental, simply call email, walk in or book your appointment online. We are located at 1 Huron St, Collingwood, and are always accepting new patients and walk-ins for Custom Mouthguards! Our Owner and Principal Dentist, Dr. Sarah McVey, has played hockey her entire life, so she certainly knows a thing or two about mouthguards! 
We also offer our services for Custom Dental Mouthguards for people from outside of Collingwood, such as Wasaga Beach, Thornbury, The Blue Mountains, Nottawa, Clarksburg, Springwater, New Lowell, Creemore, Stayner, Clearview, and the surrounding areas! We offer Direct Insurance Billing, Free Parking, accept all major forms of insurance, and welcome family bookings!
Our Services
Collingwood Family Dental
How Can You Schedule an Appointment?
Here are the best ways to get in touch with our team for your appointment!